Welcome to Energy Contracting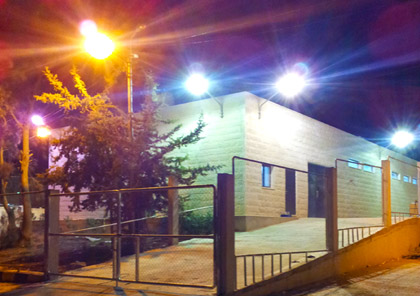 Energy Contracting
Energy Contracting provides customized Engineering, Procurement, Construction (EPC) services for domestic and international customers.
Our services include, but not limited to, substation projects on a lump sum turnkey or unit price contract basis.

ET is a 100% Jordanian owned company with its headquarters in Amman, The Hashemite Kingdom of Jordan.
During the past few years of business operations, ET was able to become one of the leading contracting firms. Our clients span across the country ET skilled personnel and high productivity are qualified and well versed in state of the art electrical engineering. In addition, we provide testing and commissioning services for new and existing facilities. As EPC, ET understands the importance of completing the works on time and within budget. We would welcome the opportunity to demonstrate our capabilities to you and we solicit your favourable review.

We are dedicated to being more than your services supplier. As a solution provider, we are committed to helping you solve the problems facing your power systems.
Through EPC services, ET has successfully delivered solutions to our customers.
Take a moment to see what we can do for you.